WELKNOTES

THE THREE WUNNERFUL WOMEN
SELMA, NC - JUNE 19, 2005
PHOTOS BY ROSANNE GALLETTA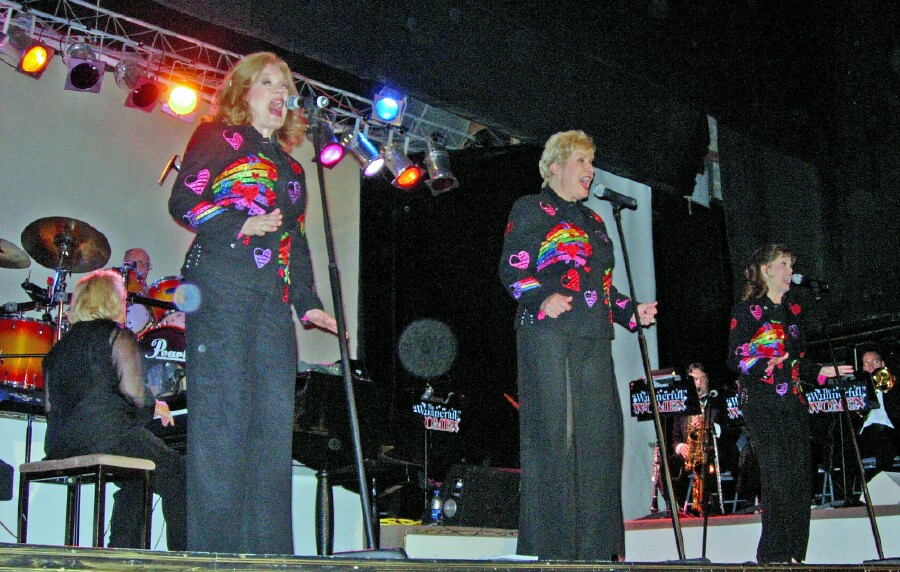 "I took a little trip of my own this past week to NC
to visit my Mom and the 2 of us went to Selma to see
Mary Lou, Gail and Ava perform at the Rudy Theatre.
We went to both shows and we had a blast!
It was so great to see the gals again as well as
Roger Sullivan. The show was WONDERFUL!"
Rosanne Galletta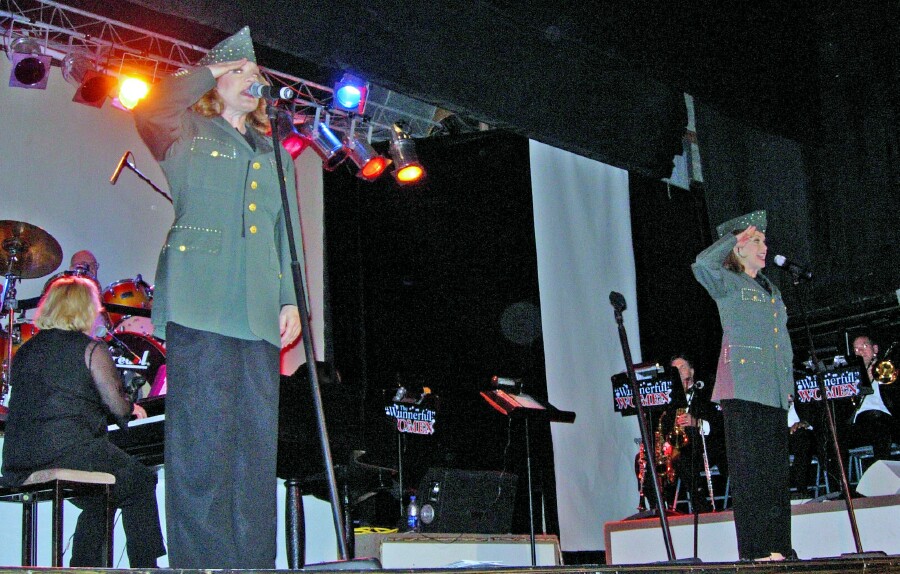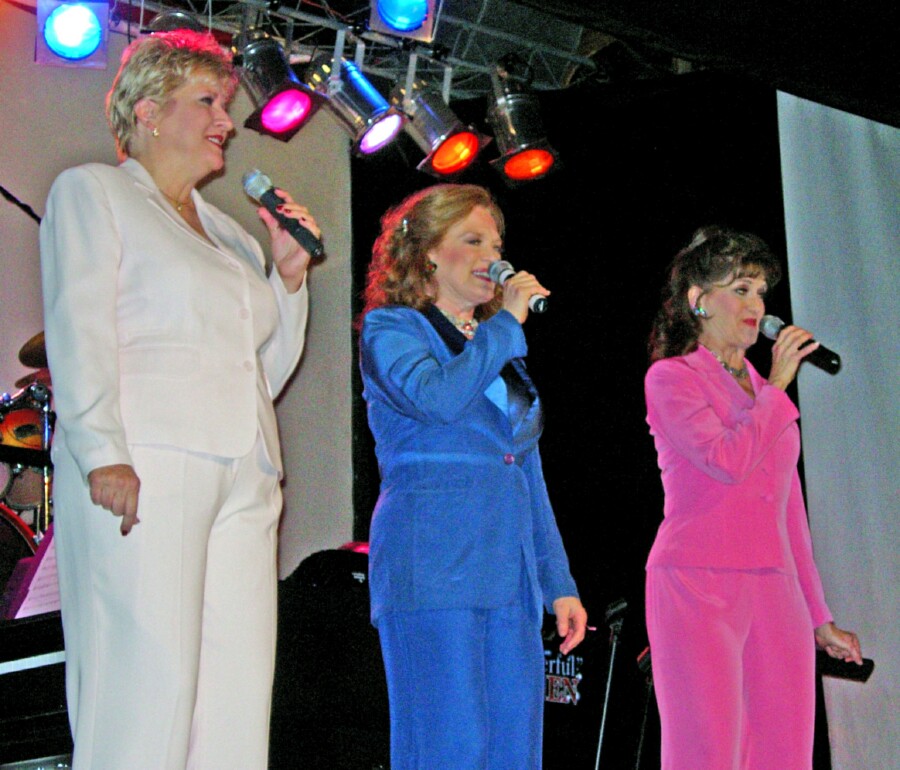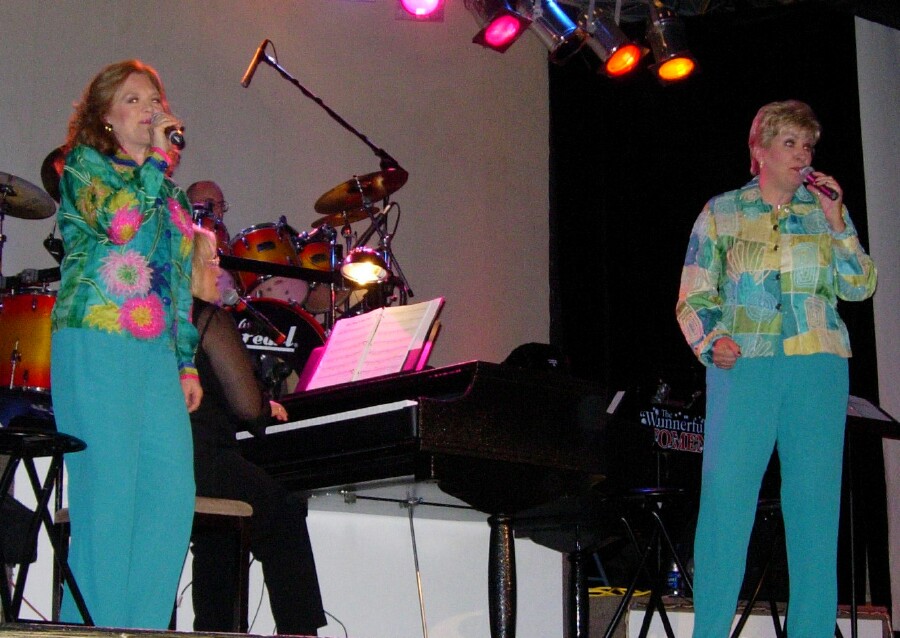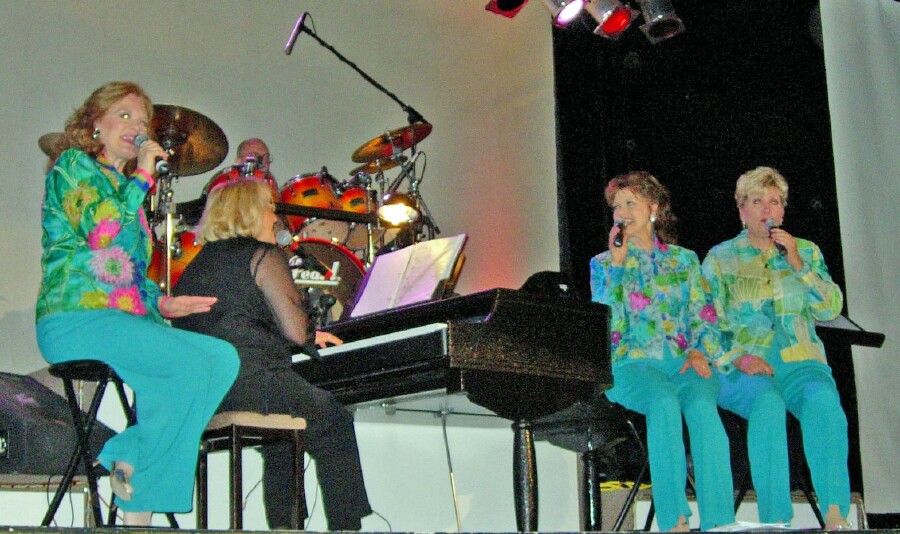 On a few of the numbers like
"Silver Threads and Golden Needles"
that really needed the 4 part harmony, the gals'
fabulous musical director, Lura Foster, sang with them.
That's Lura at the 'piano'.
Another item of interest is the piano itself. It's actually
Gail Farrell's electronic keyboard enclosed in a portable
case that was built by Ava's husband, Roger Sullivan,
to make it look like a GRAND PIANO when the
instrument was on stage.
Clever that Roger.....and talented, too!!