THE LENNON SISTERS WERE CELEBRATING THEIR
50TH ANNIVERSARY IN SHOW BUSINESS
WITH A GATHERING OF THEIR FAN CLUB
MEMBERS IN BRANSON, MO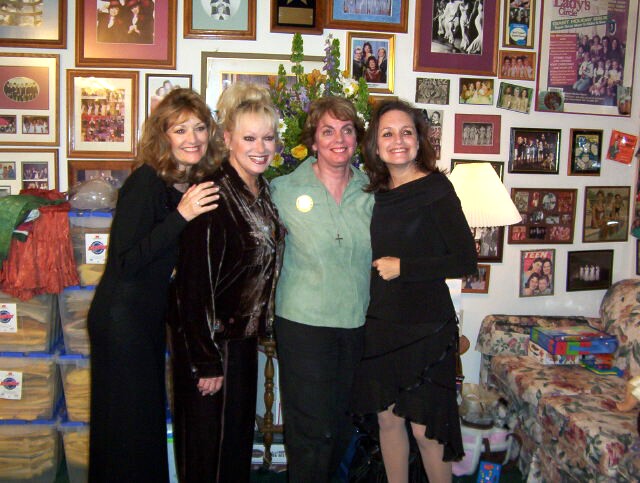 IN THIS PICTURE, LINDA CIOTTI, IS SHOWN
WITH KATHY, JANET AND MIMI.
MANY OF OUR WELKNOTES MEMBERS
ARE ALSO LENNON SISTERS FAN CLUB MEMBERS.
I
THIS PICTURE AND SEVERAL OTHERS WERE TAKEN IN THE GIRL'S DRESSING ROOM WHERE MANY PHOTOS, AWARDS, MEMENTOS,
ETC. FROM THEIR CAREERS AND FAMILY LIFE MAKE THIS
A VERY SPECIAL
ROOM FOR
THOSE LUCKY
ENOUGH TO
VISIT WITH
THEM HERE.
I